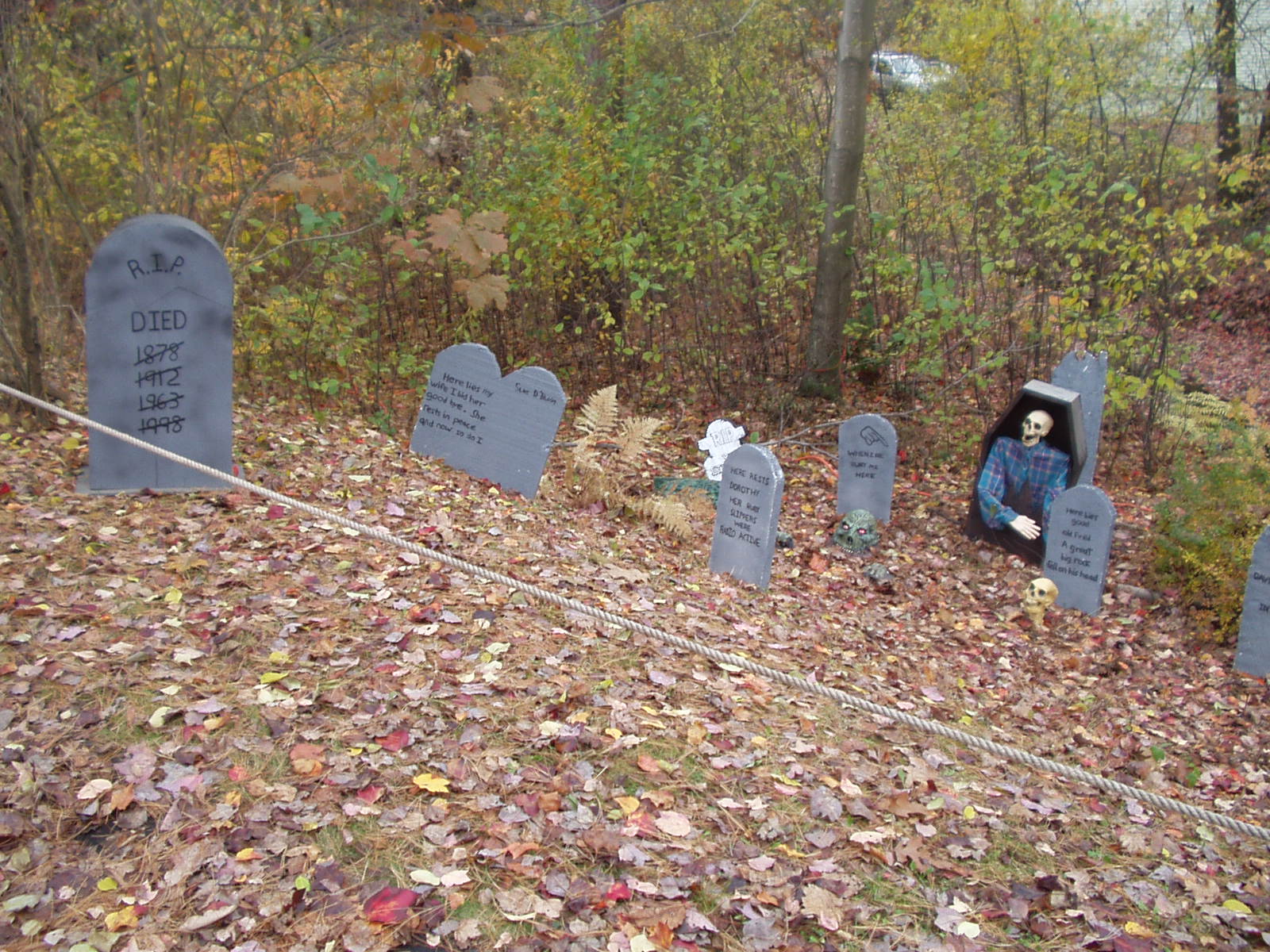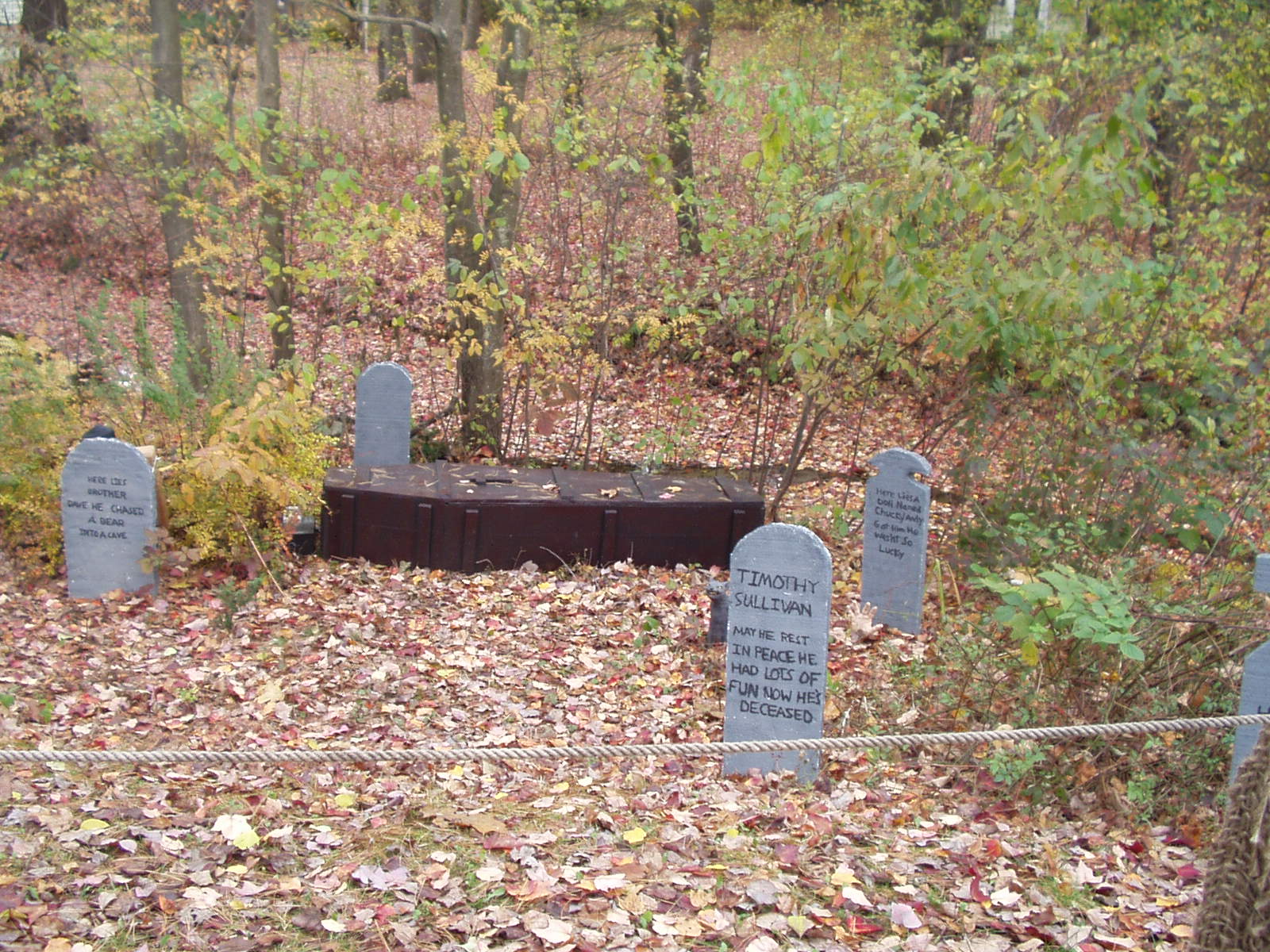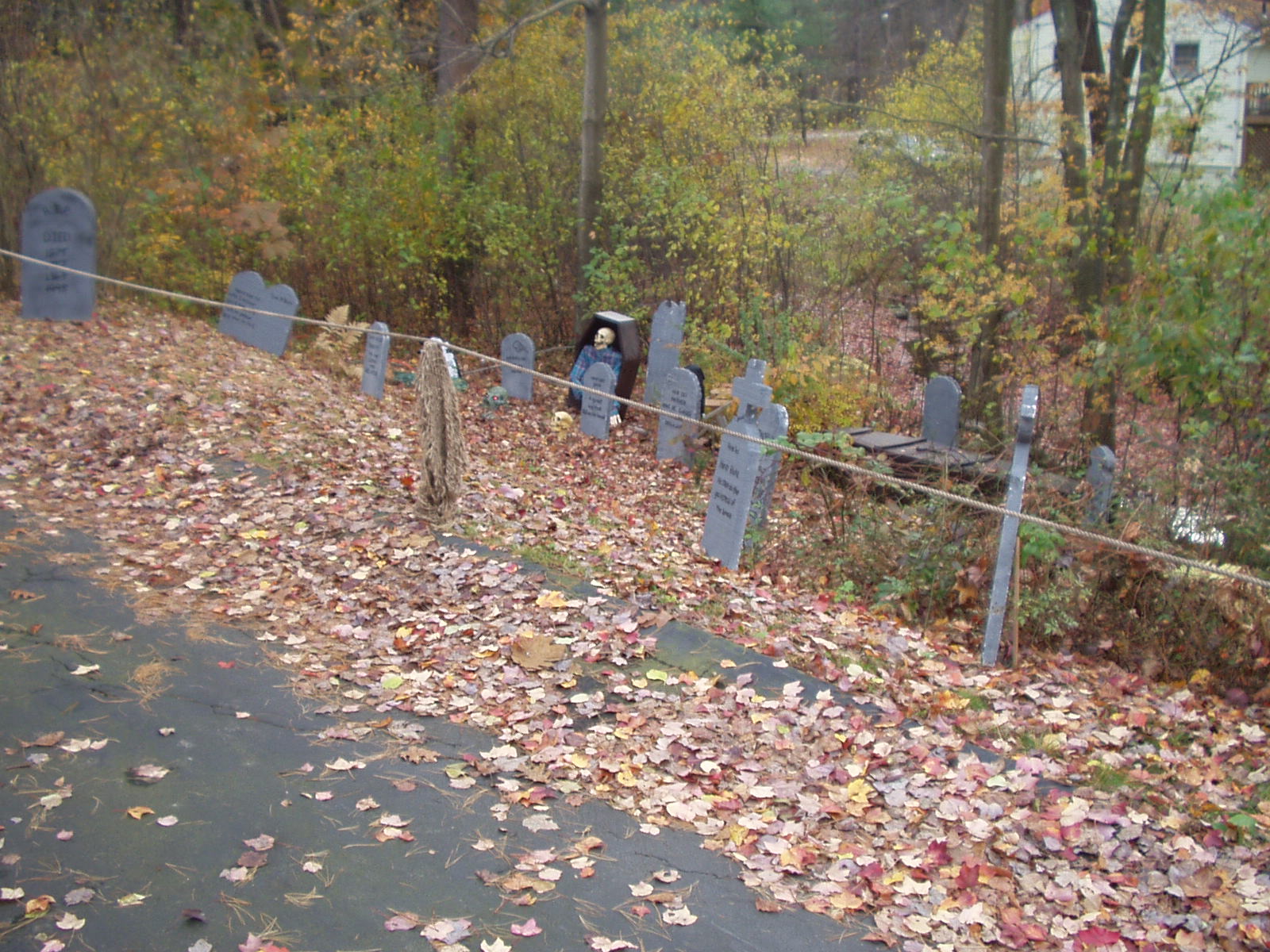 Cemetery with the opening tombstone on the left. The opening coffin at the bottom of the hill sits to be opened. The entire cemetery seen from a distance.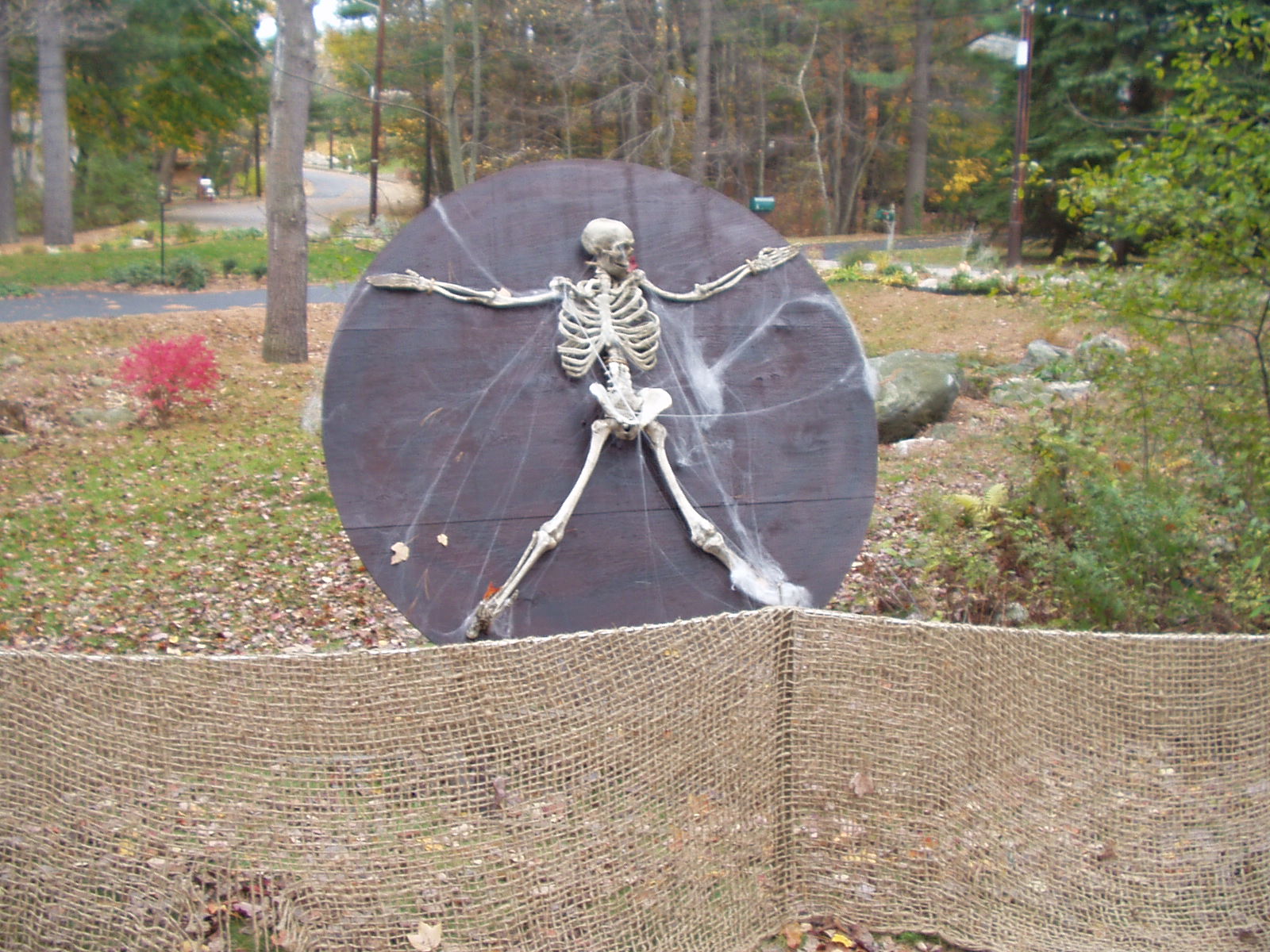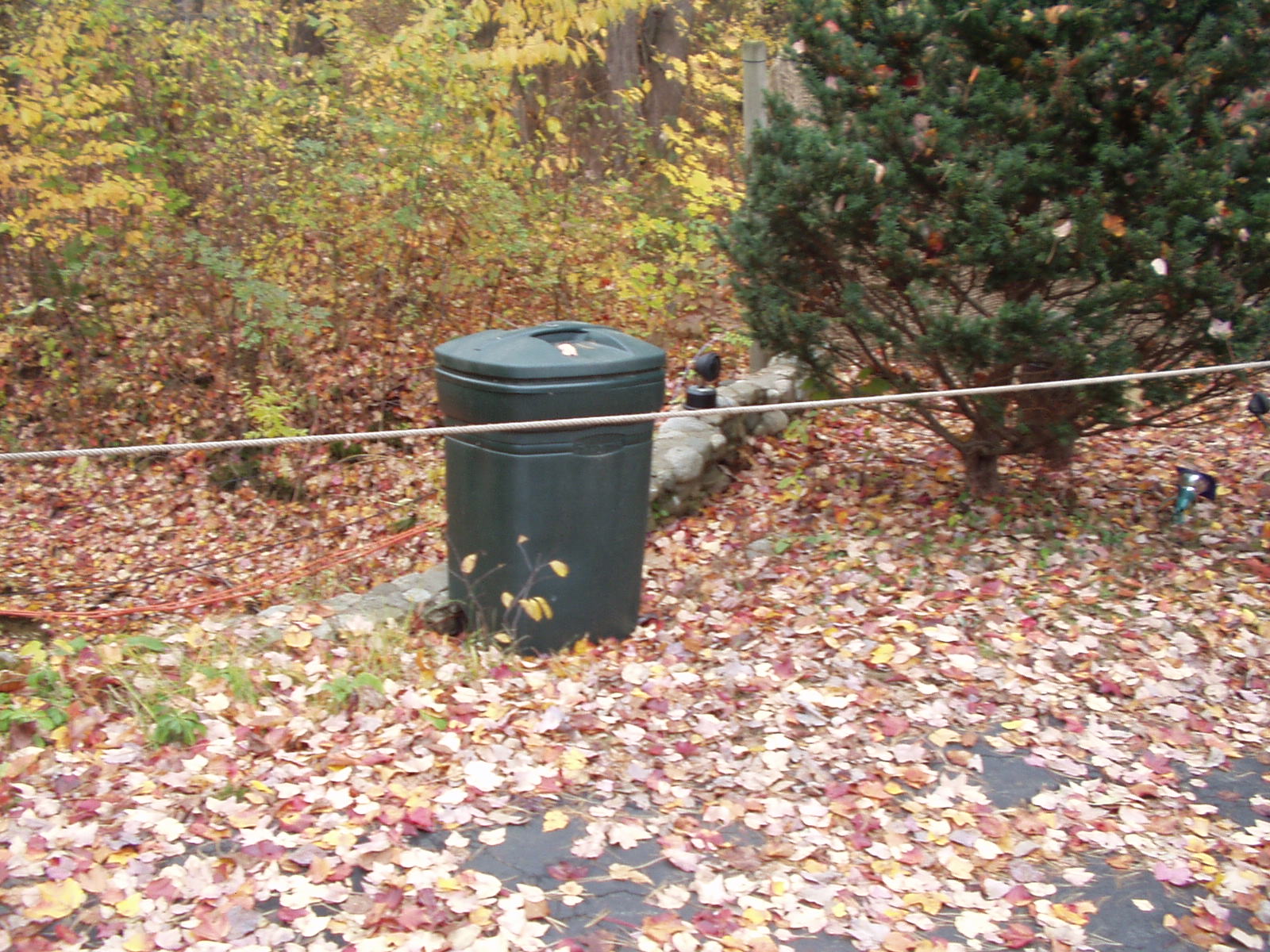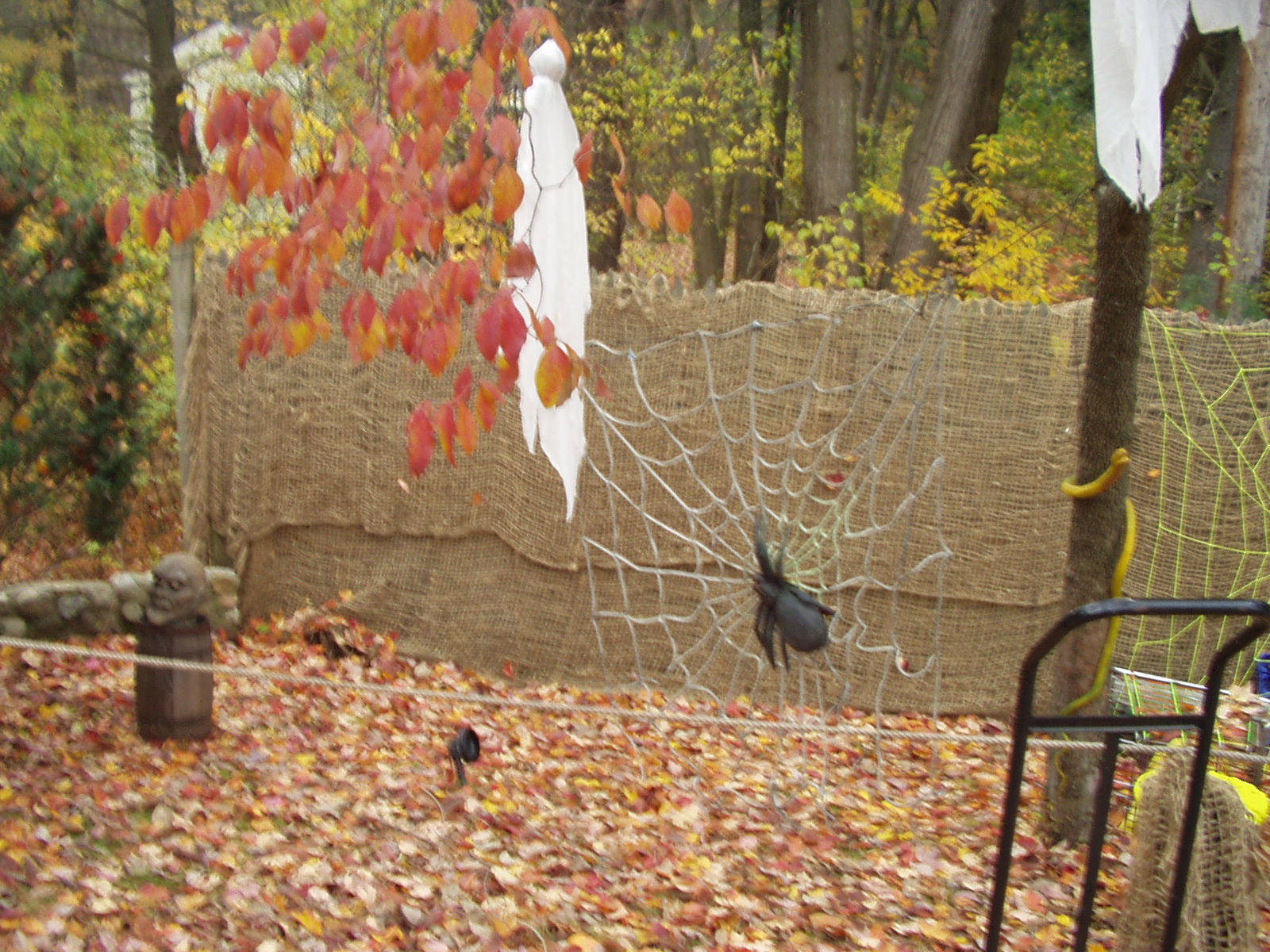 The wheel of death not spinning of course. Trashcan Trauma waiting for a victim. Spiders and ghost hanging around with moving snake on tree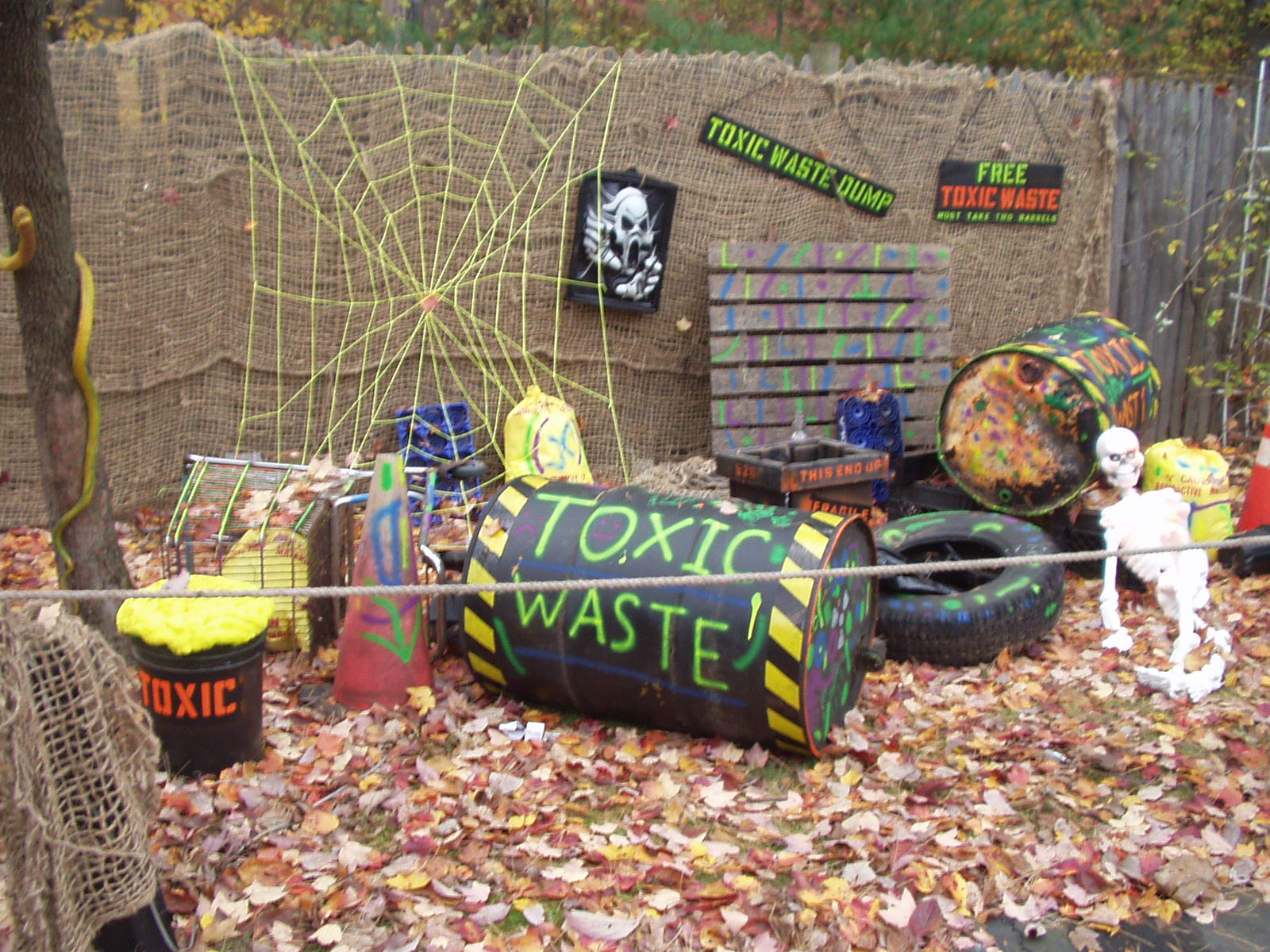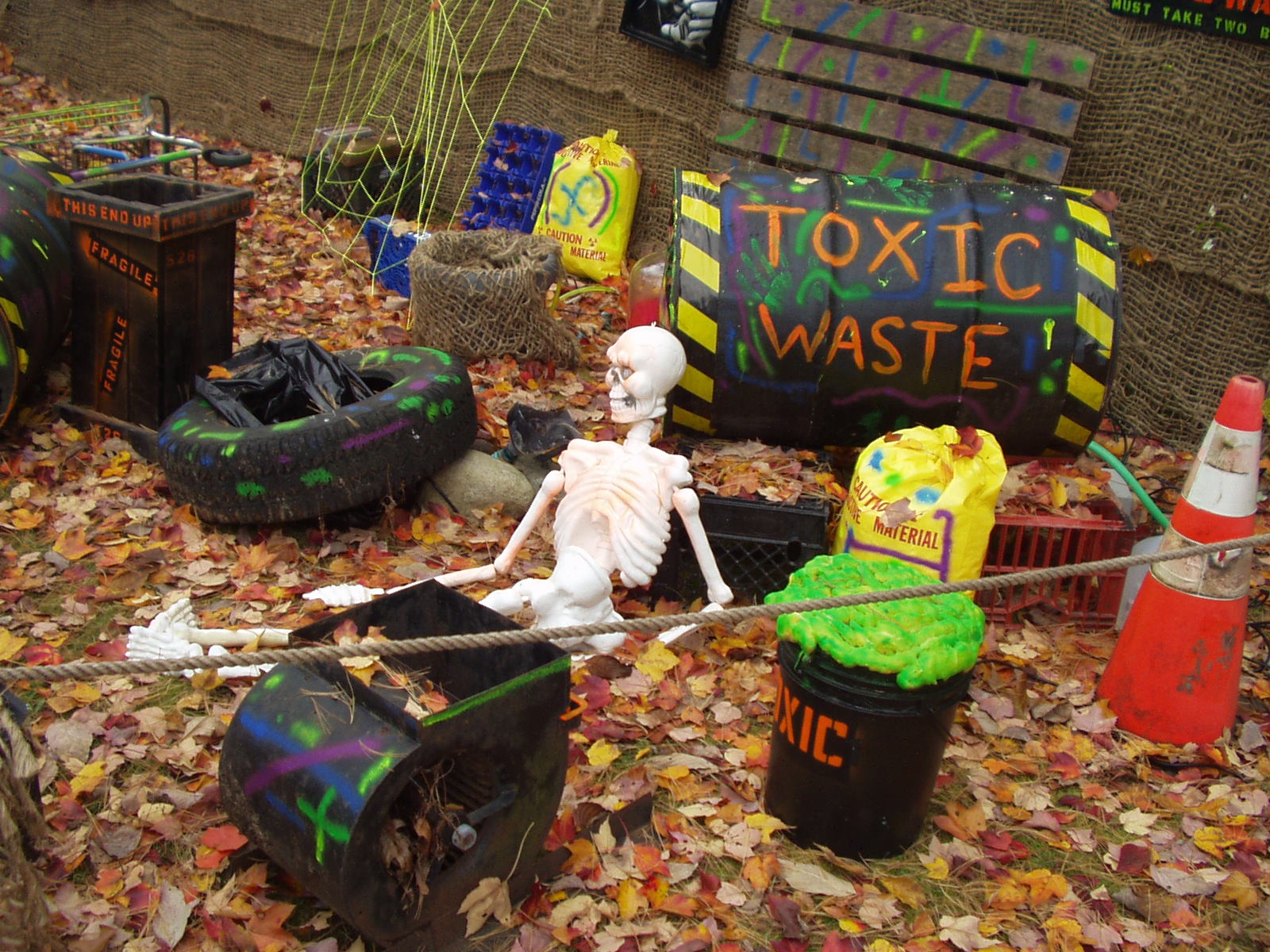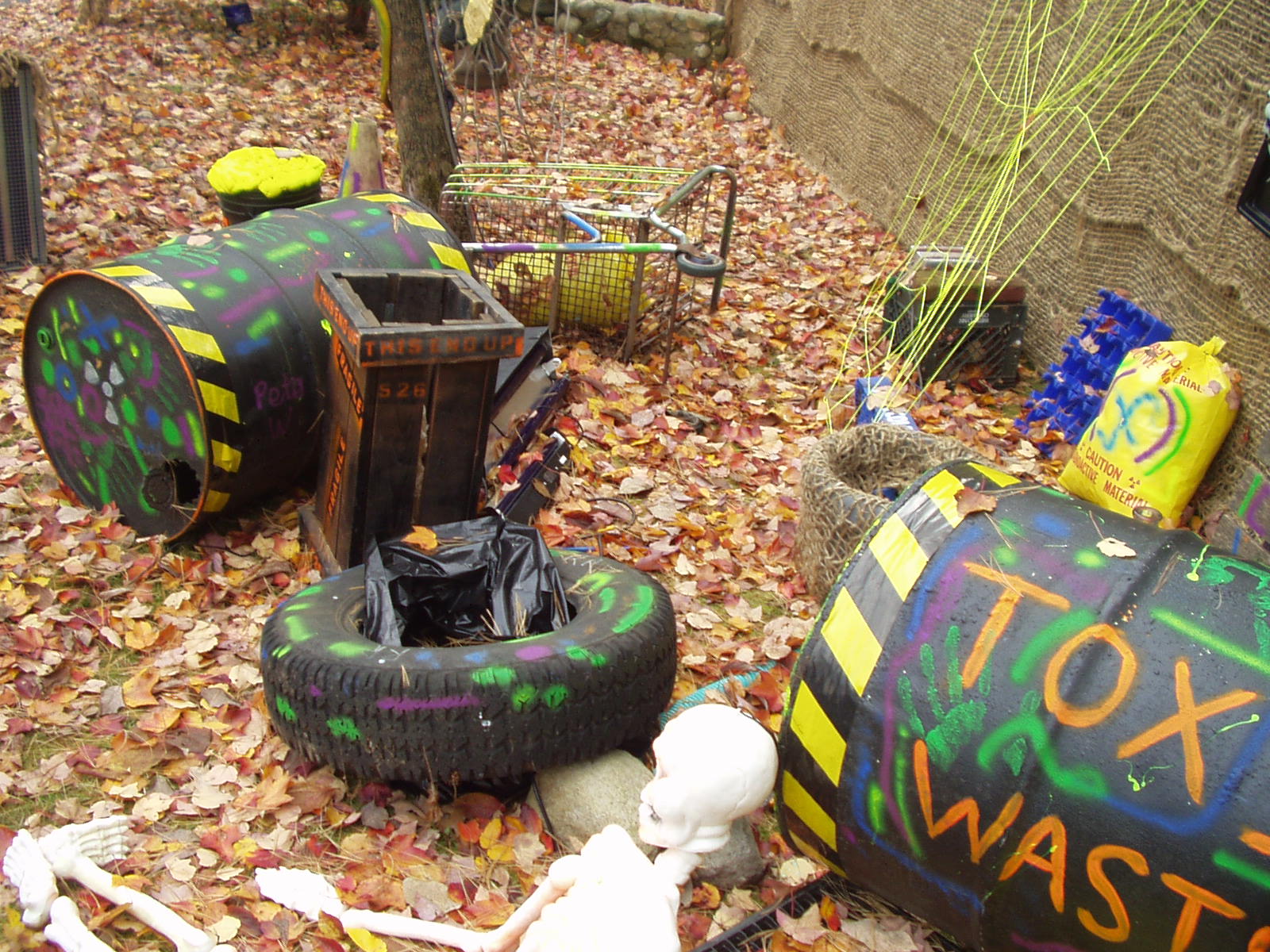 Toxic waste dump litters the front yard, good use of junk. A shot showing barrel with green hose to supply toxic waste. Guess where the animatronic is in this picture.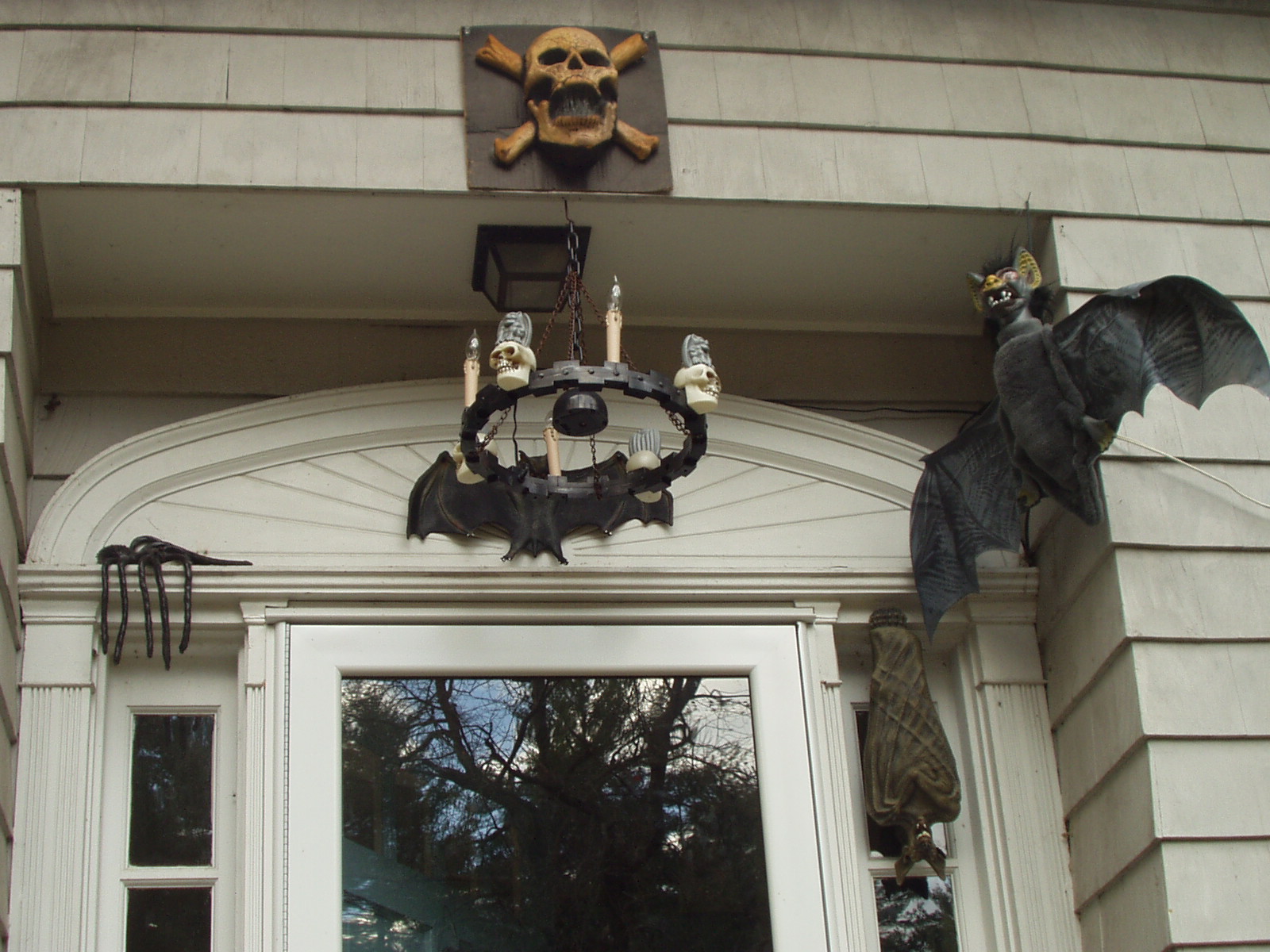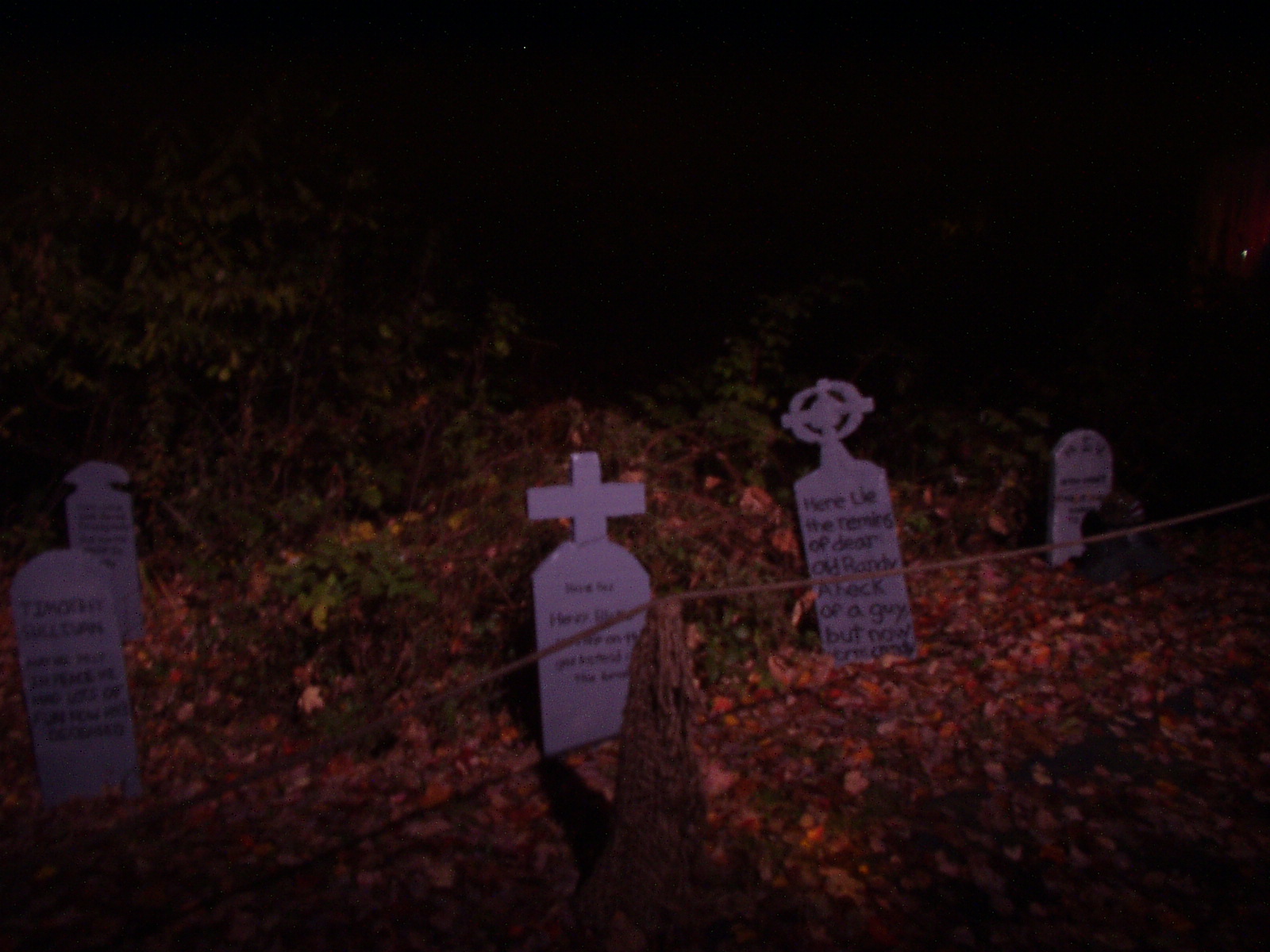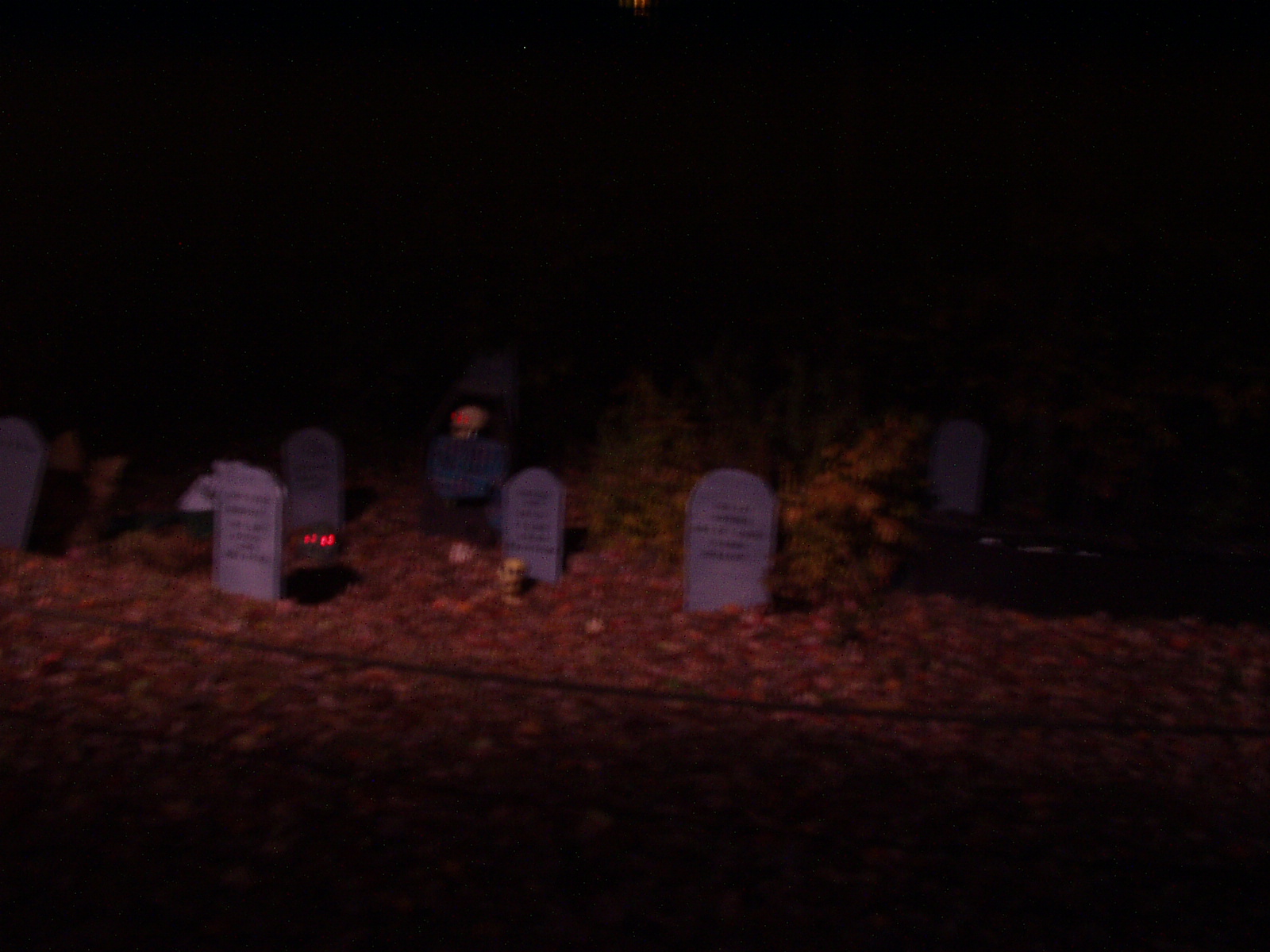 Front door to the house canít be left out. Night shot of the cemetery. Another picture of the cemetery.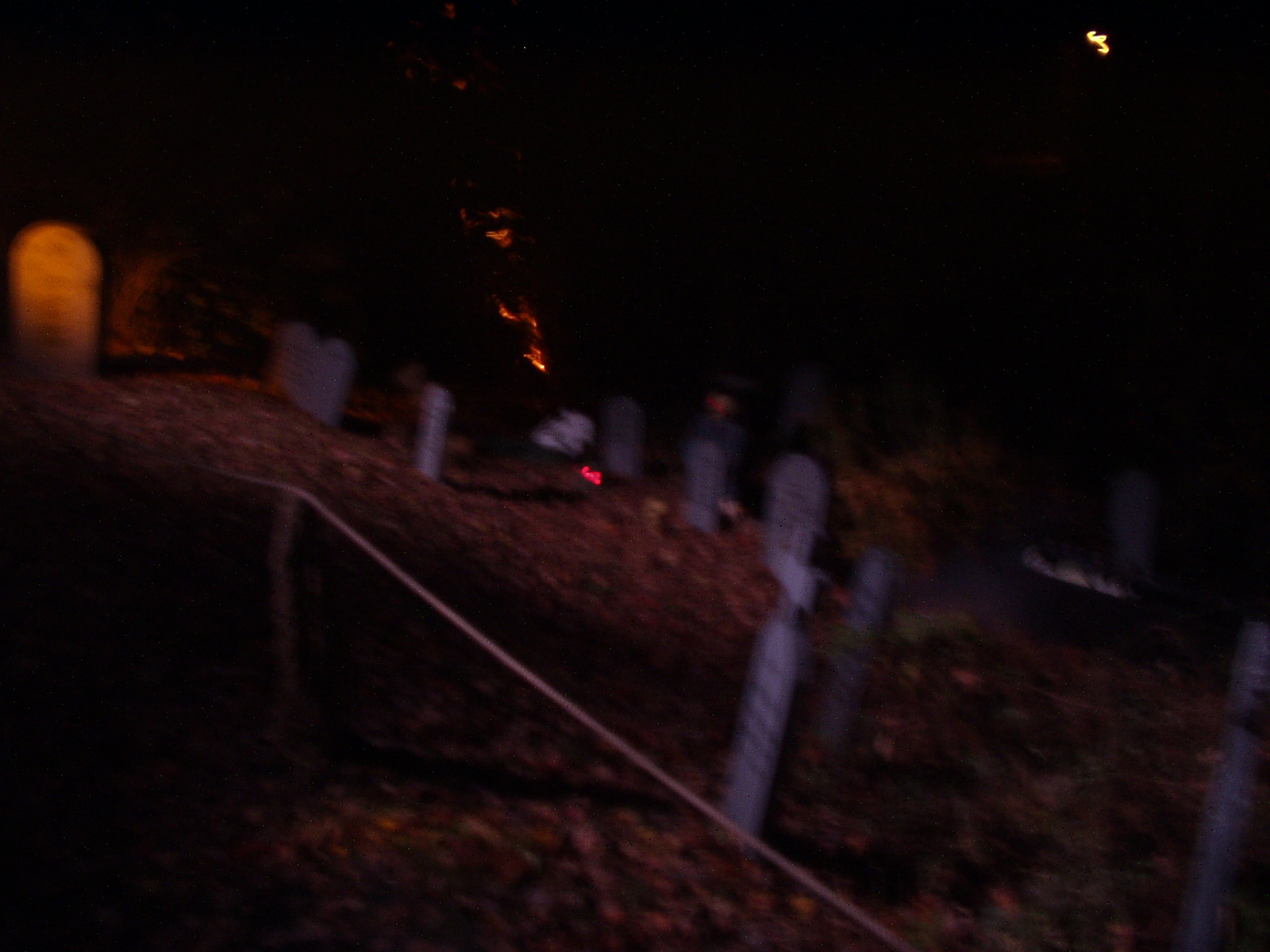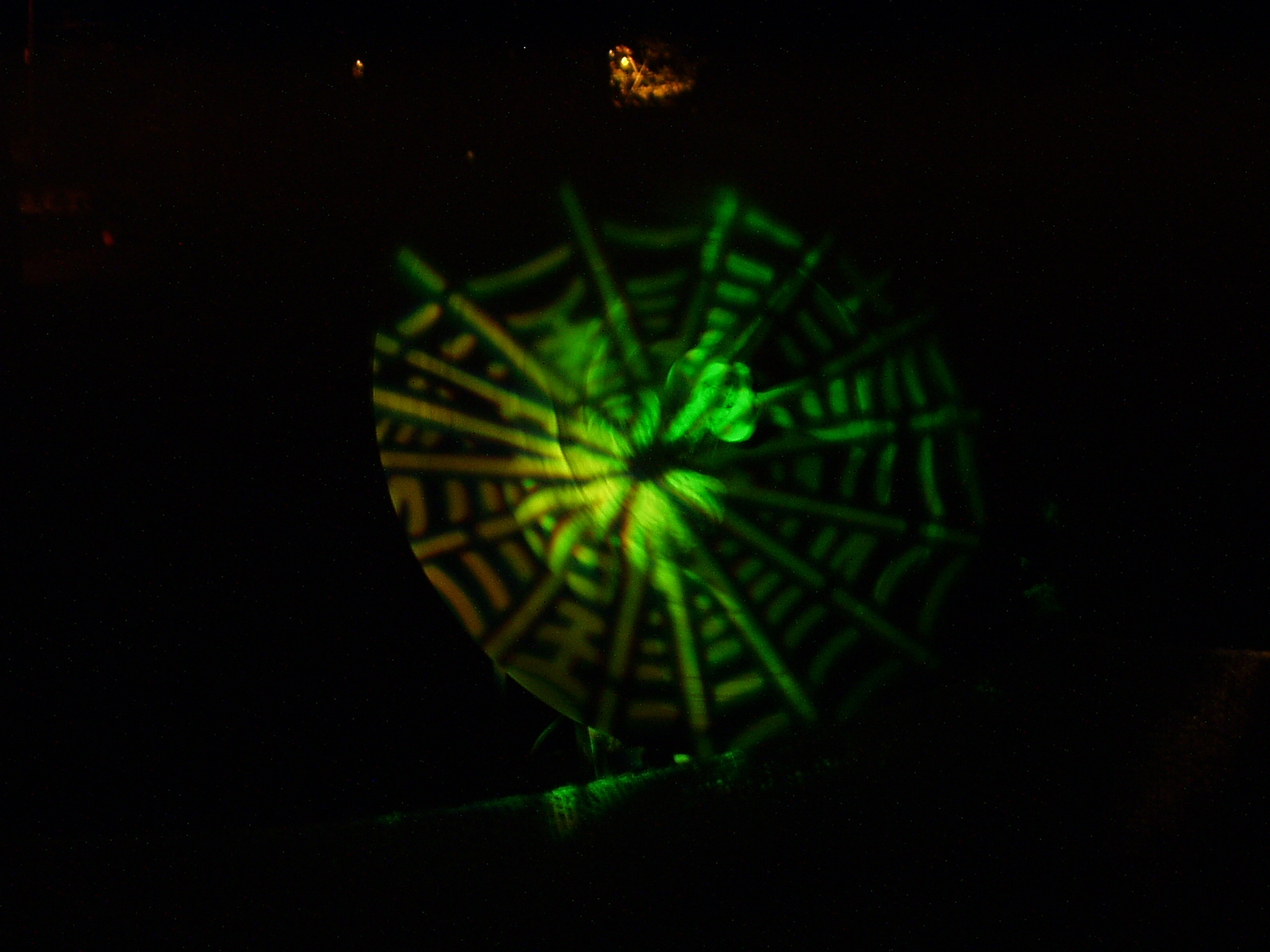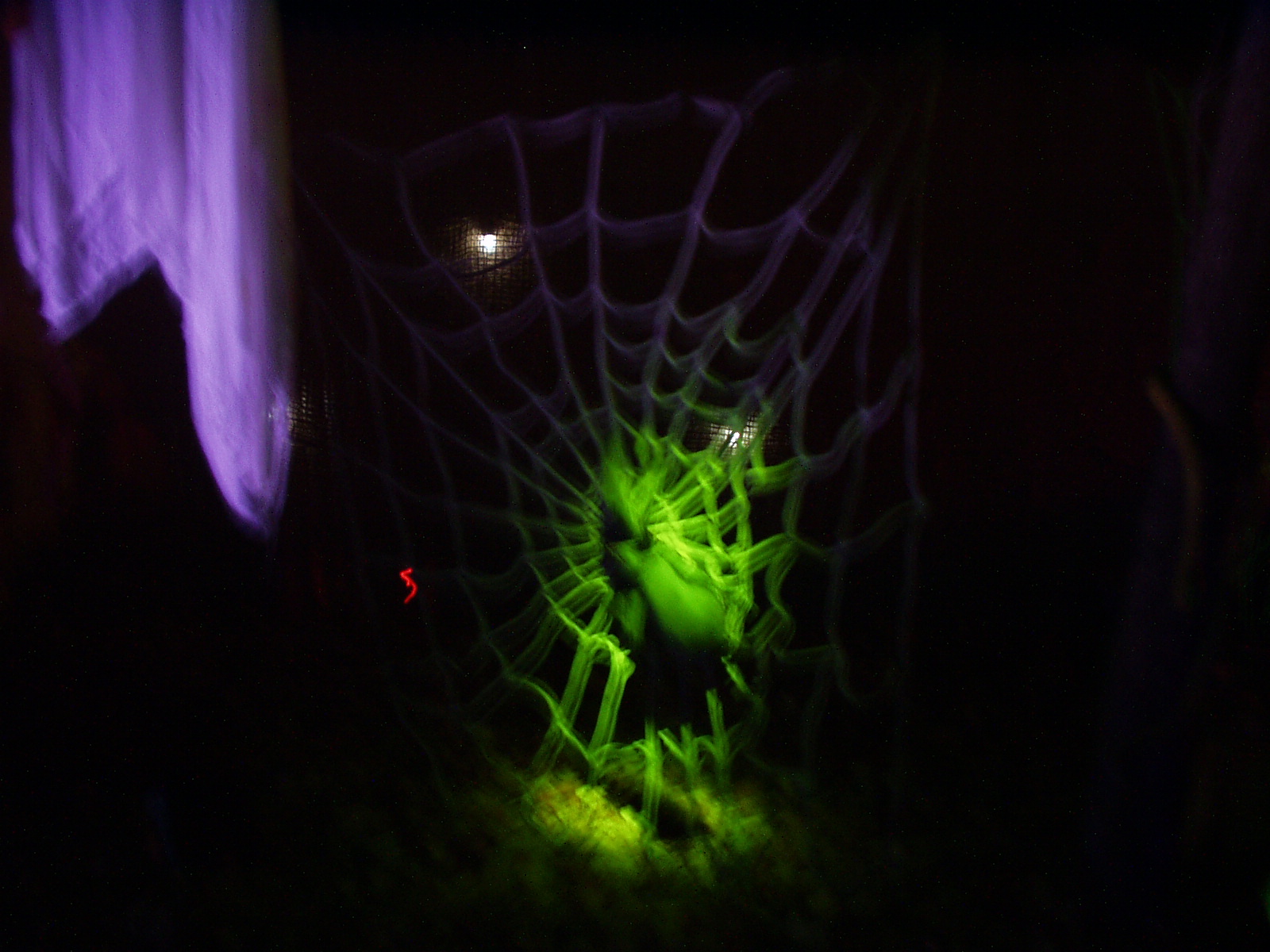 Cemetery full view night shot. Wheel of death with spider web projected on to it. Spiders and ghosts night snot.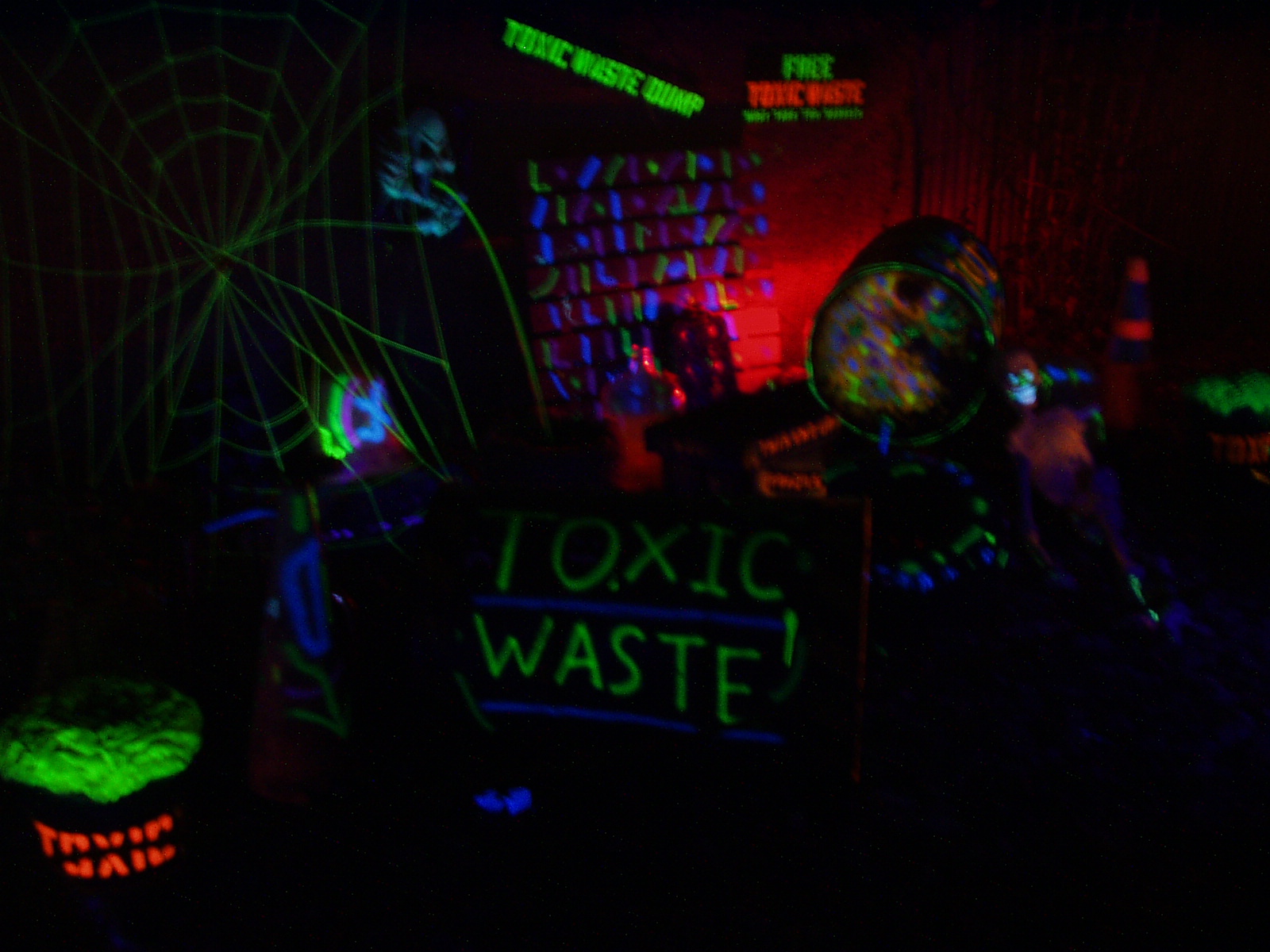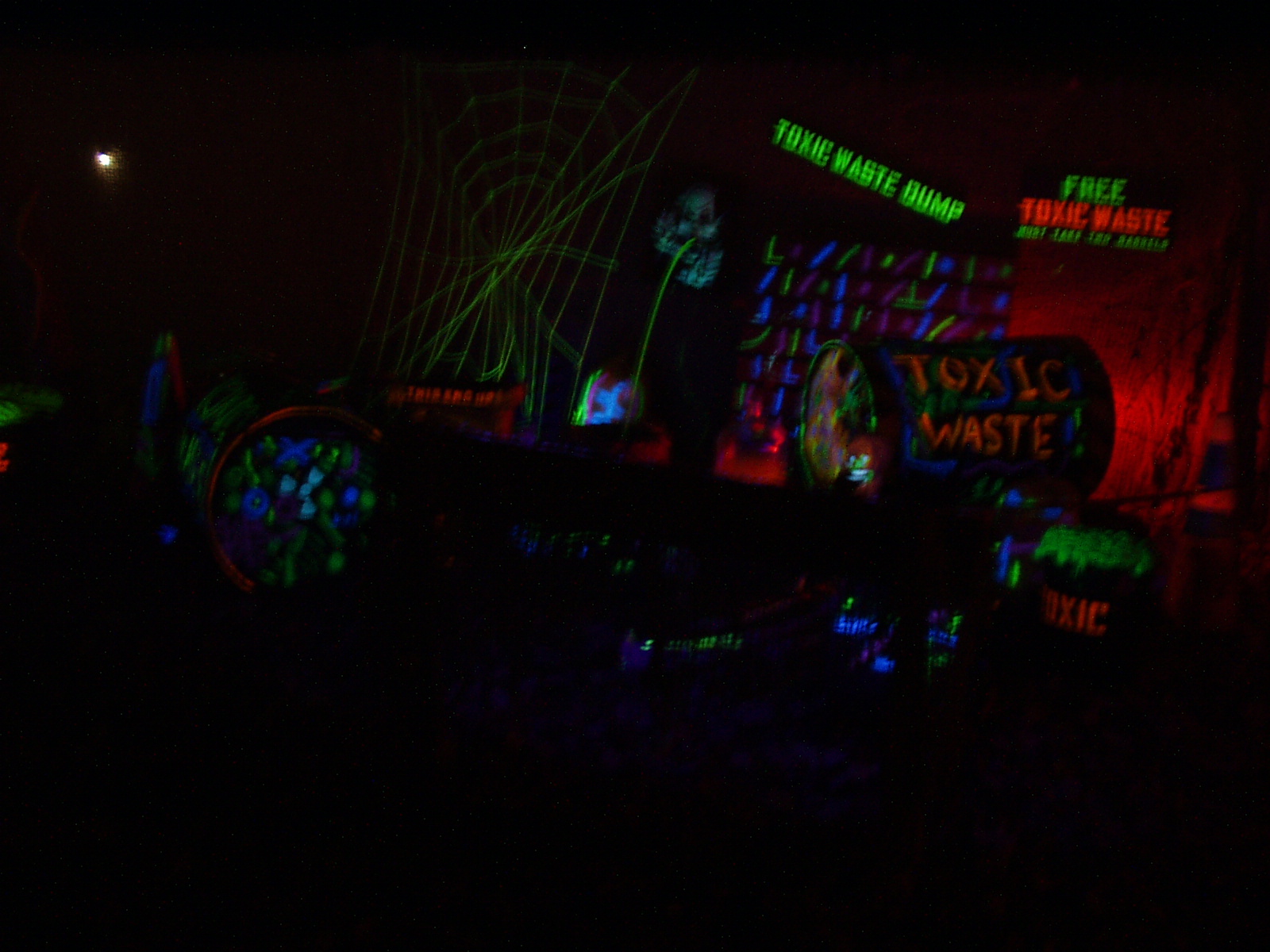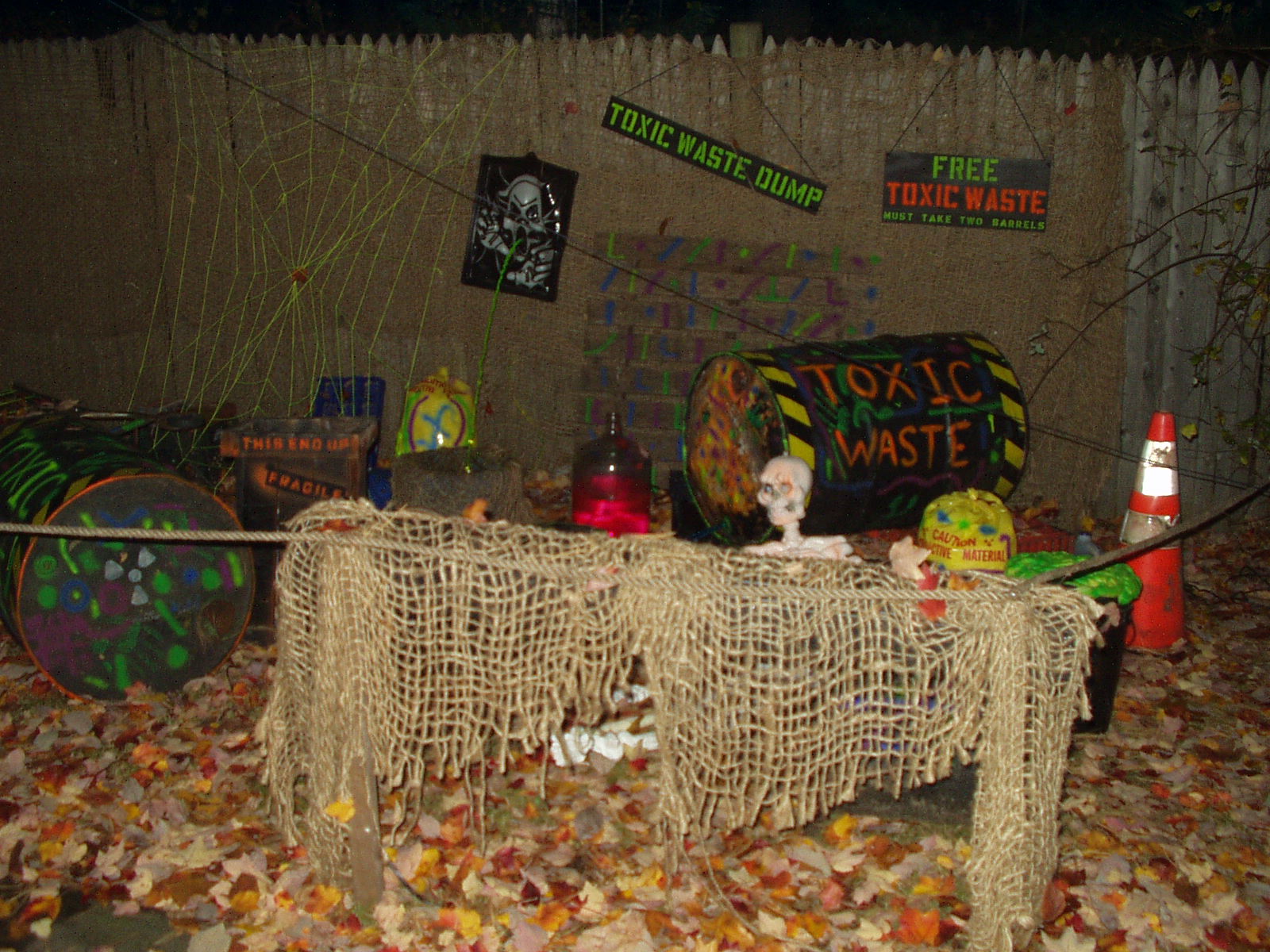 Toxic waste dump, not a bad picture I might add. Many black lights where used to illuminate the florescent paint. Flash went off by accident, black light covered by netting.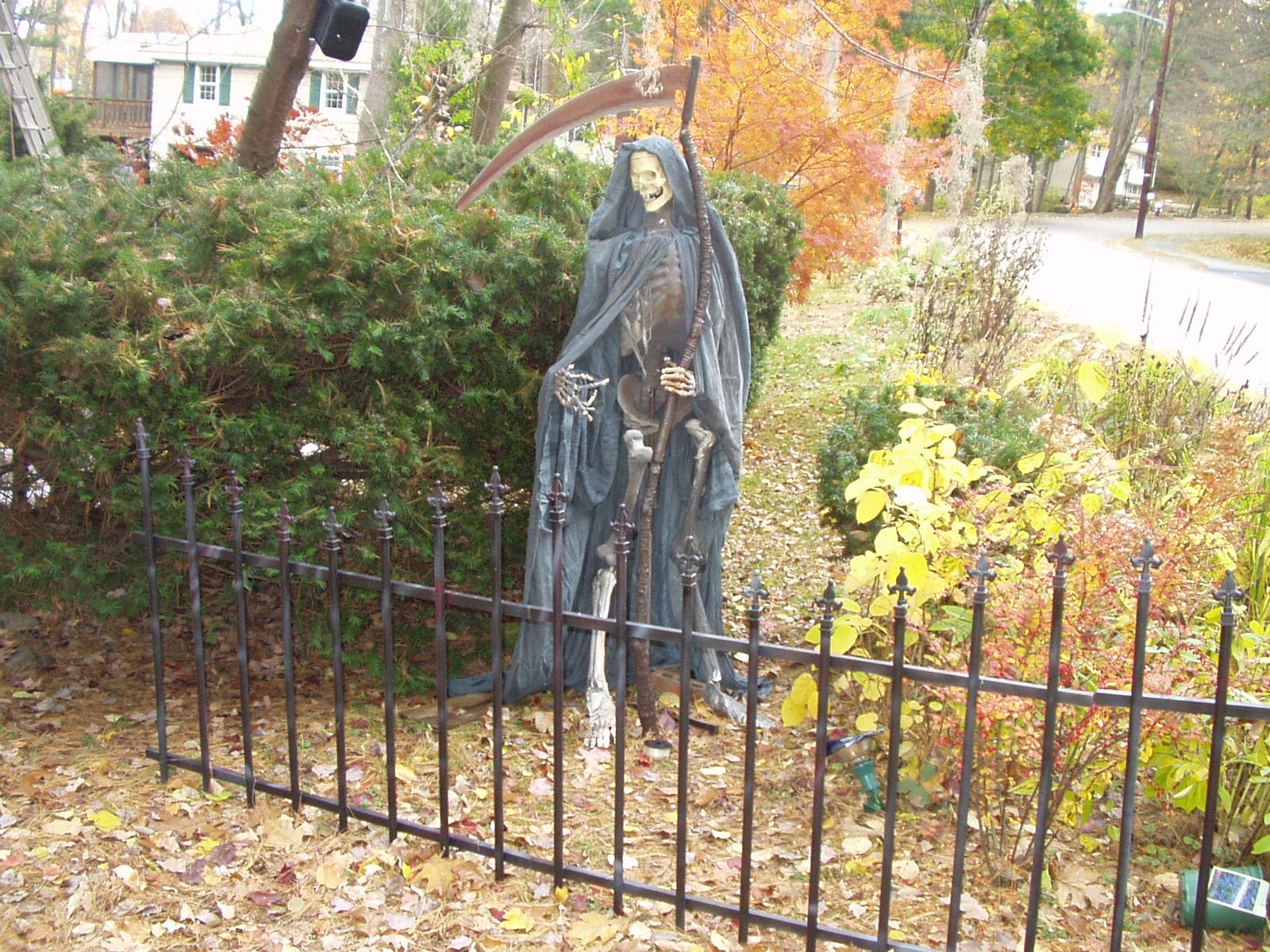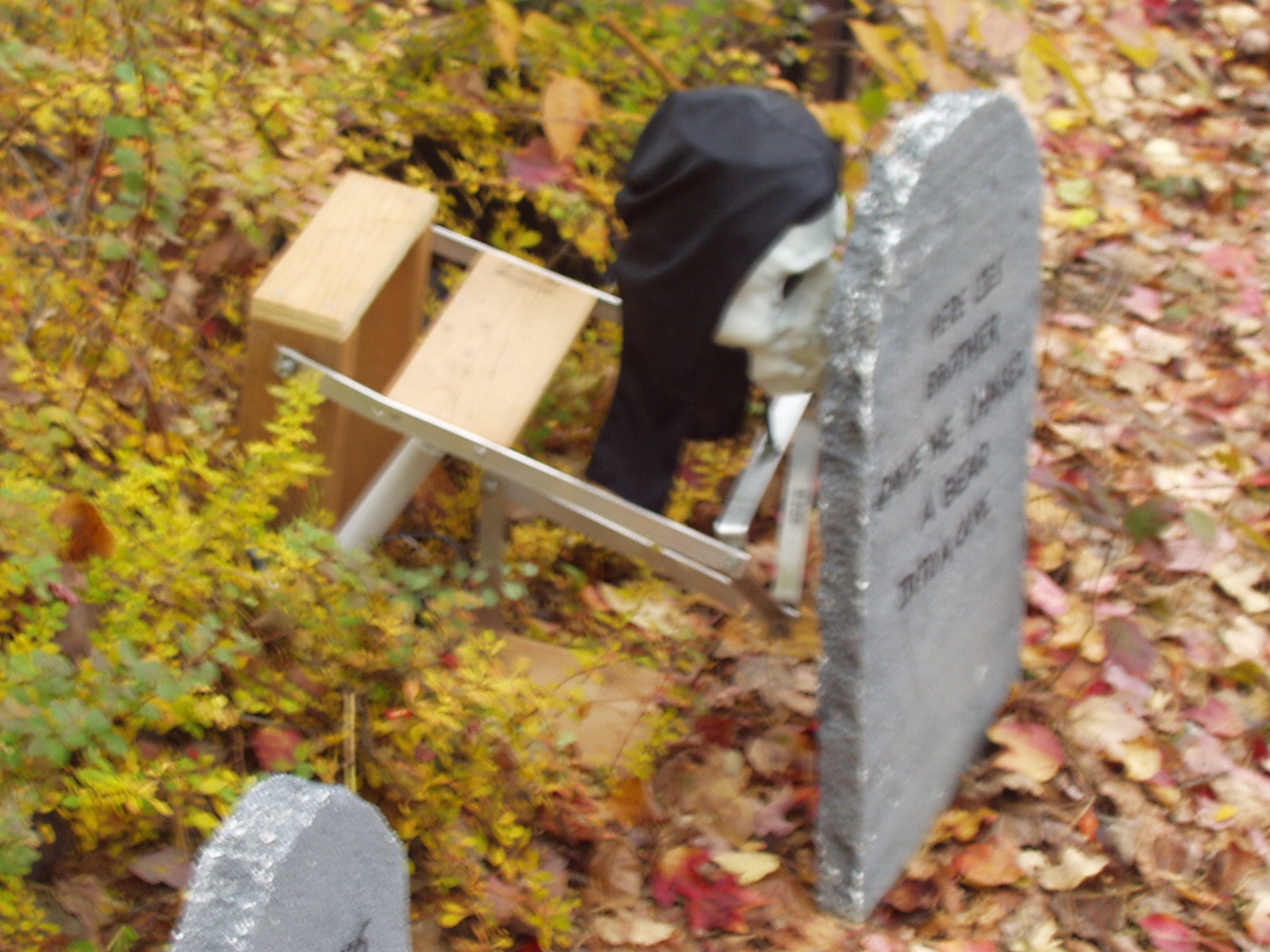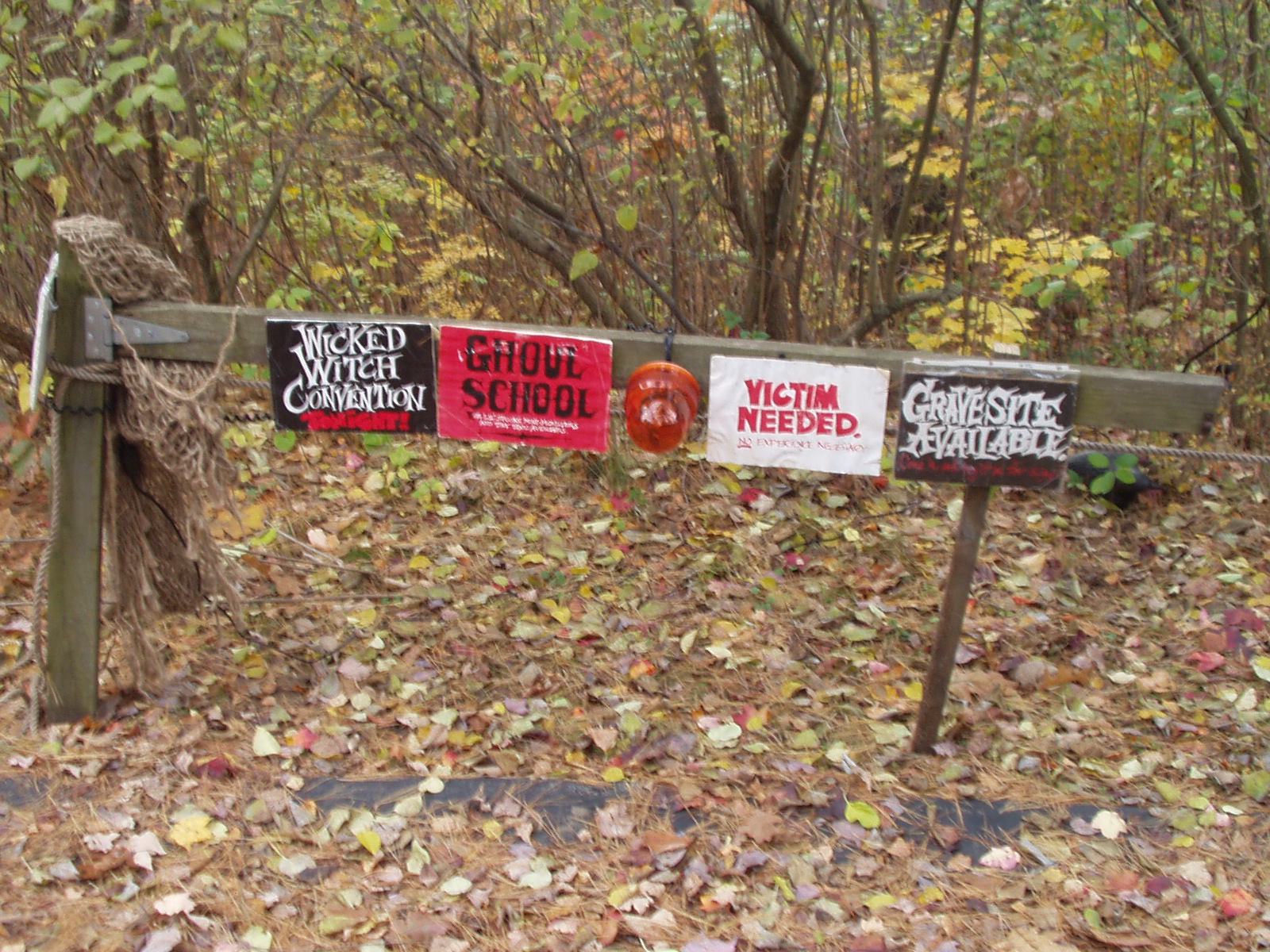 The grim reaper audio animatronic waits for a soul to listen. Behind the scenes look of the grave jumper animatronic. This half gate is swung over the driveway to warn guest.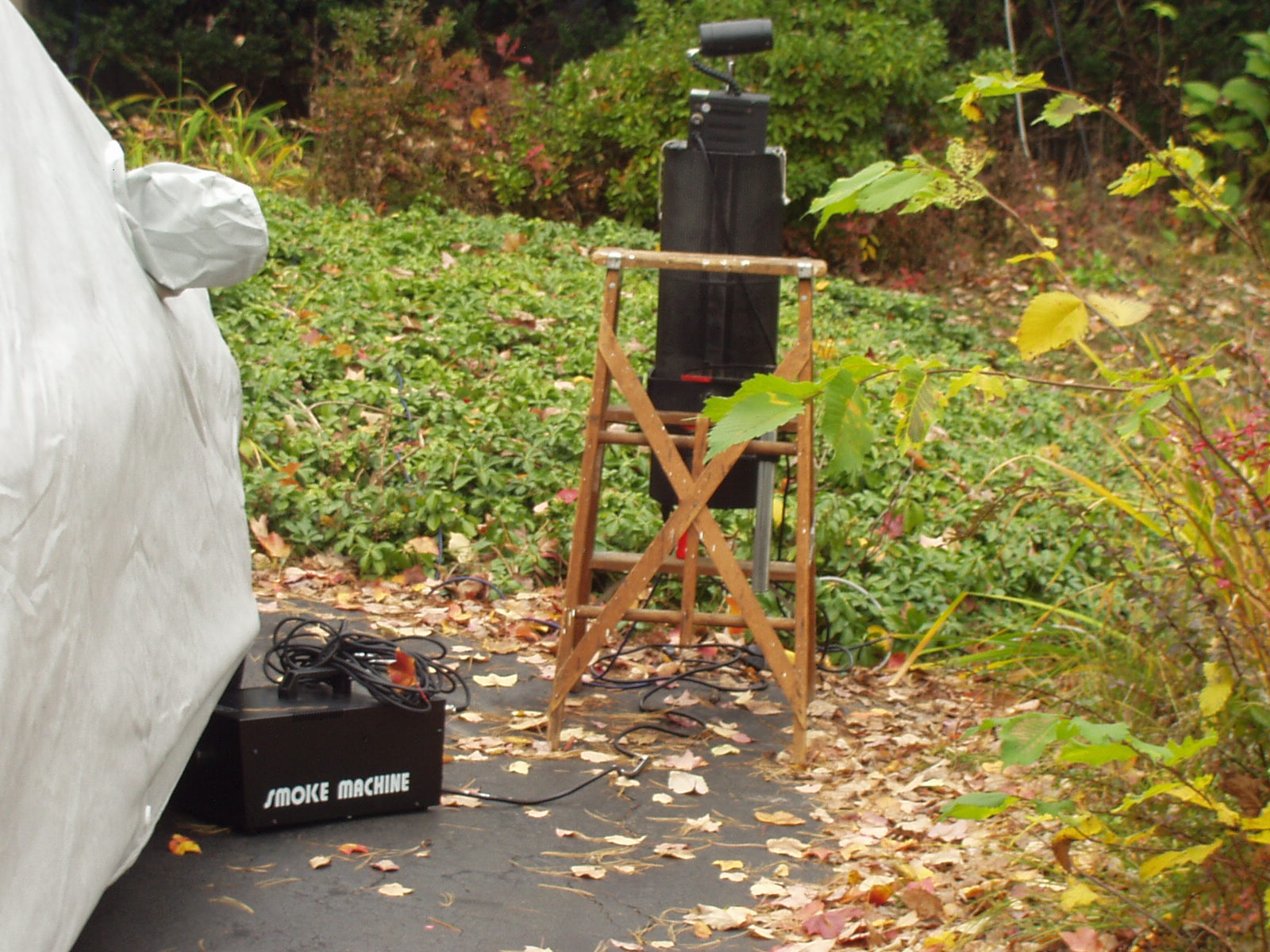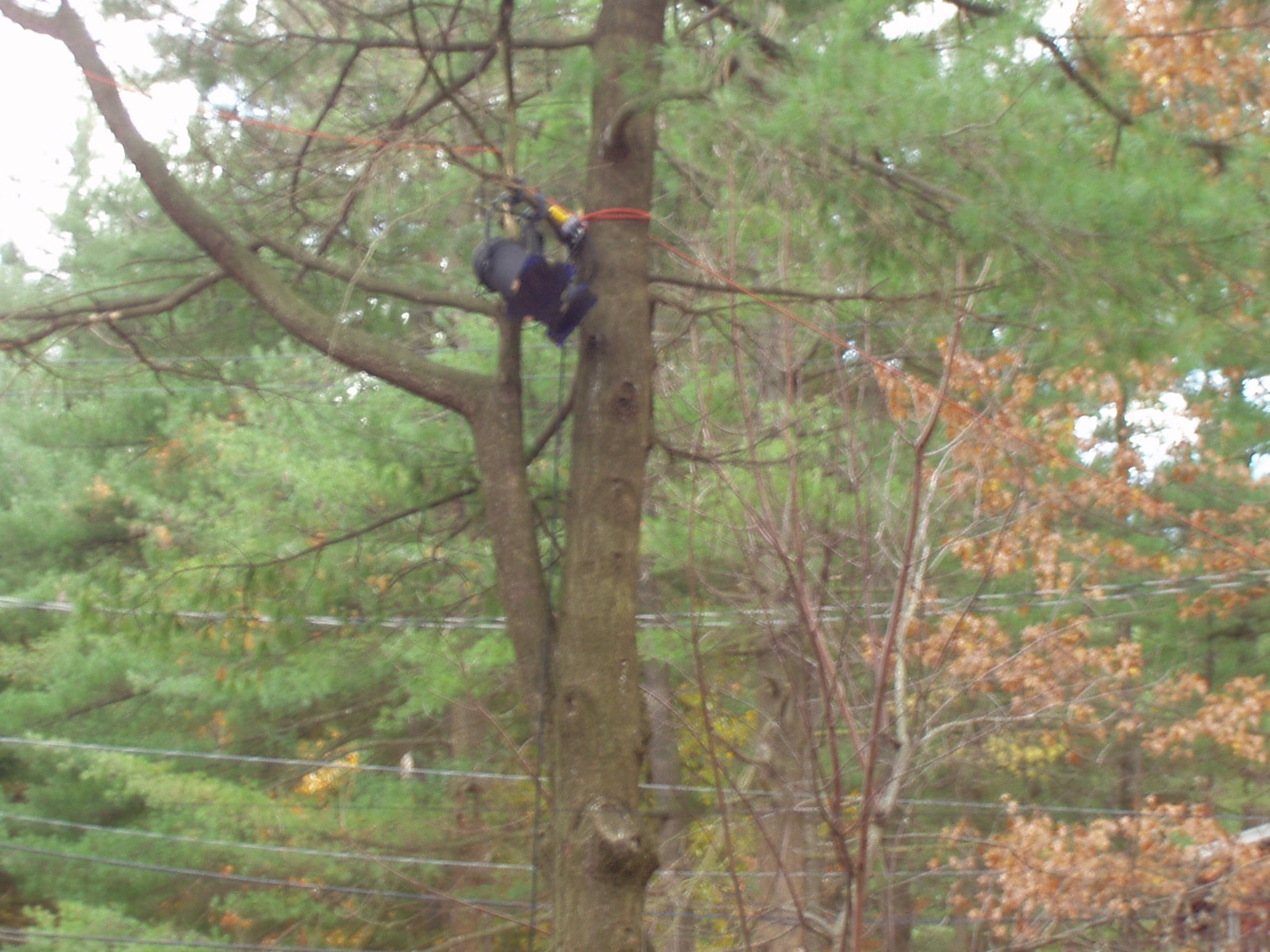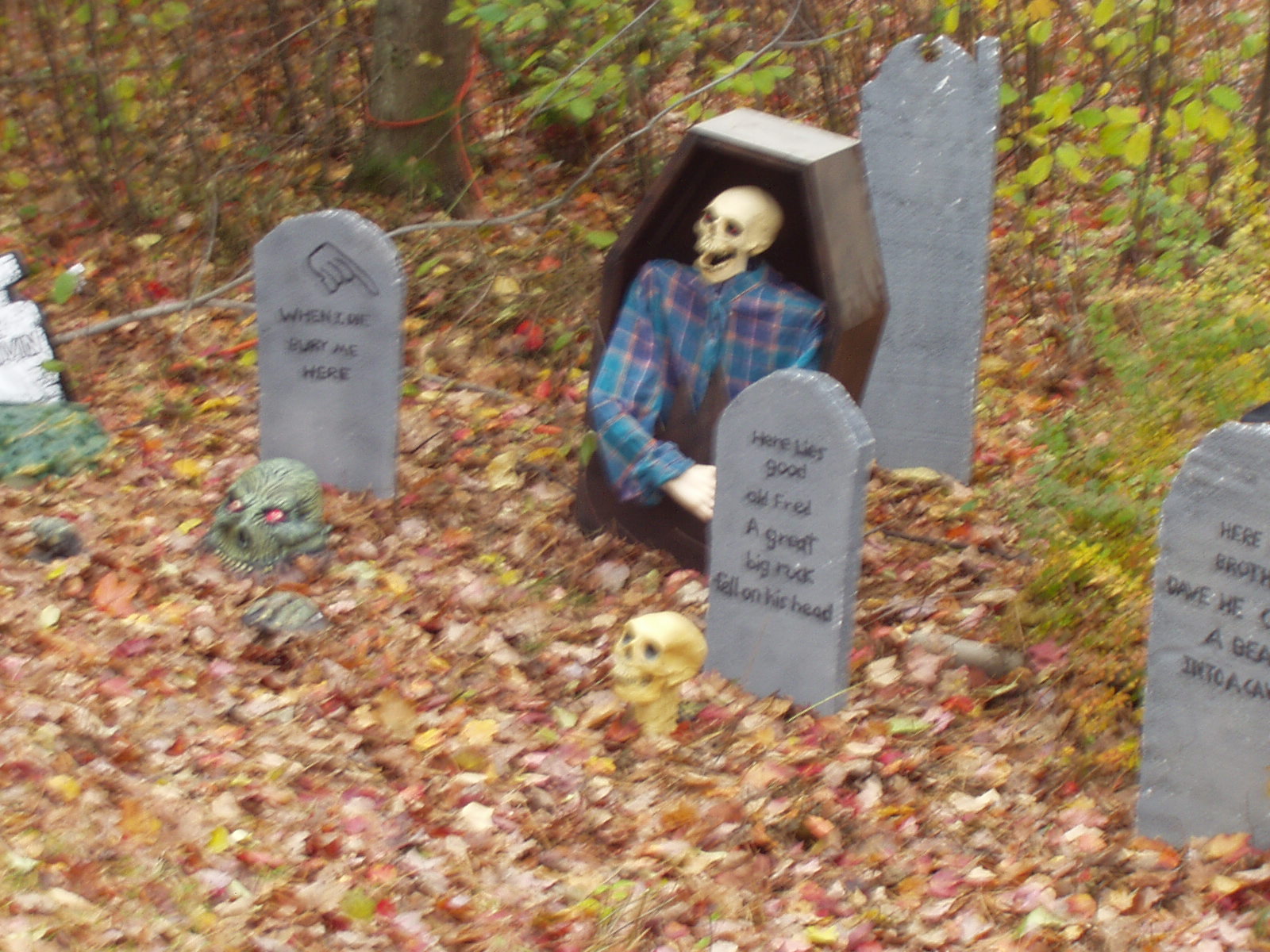 Behind the scenes projection lights and smoke machine. Two large stage lights use to illuminate the cemetery at night. Picture of the ground breaking coffin with moving figure. (donít have a project page of this currently)